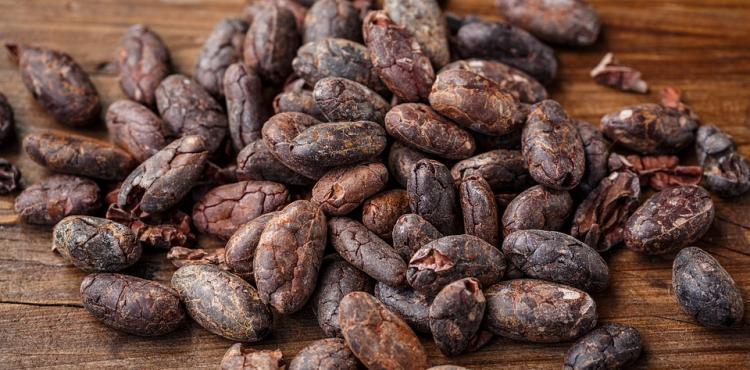 Cocoa is a very expensive raw material in the world, but not all cocoa belongs to the same category. Aurea Trading, a start-up company based in Olbia selects, transforms and markets under the brand " Vaicacao - Natural Healthy Superfood " pure cocoa and its derived products through an innovative approach. The company's value is based on the quality of the raw product, on the scrupulous processing methods and on the respect of the farmers' supply chain. The idea was born in El Salvador from the meeting of the two founders, Elisa Parriciatu and Juan Rafael Trigueros. The product comes partly from the company's own plantation and from other plantations managed by cooperatives in the area. The cocoa beans pass rigorous quality tests before arriving in Sardinia, but the care follow-up of the supply chain is the main feature of this company that has put the respect of farmers, history and traditions among the founding values ​​of the business. The quality of the product, a first choice cocoa variety called Trinitario Fino de Aroma, is the key to everything: a taste with refined notes, with aromas of fresh or ripe fruit, floral, herbaceous, notes of wood, hazelnut and caramel.
Vaicacao revolutionizes the relationship between the consumer, promoting a personalized and quality- conscious product, a pure flake cocoa, that is perfect to confer a delicate flavor of extra-dark chocolate with a pleasant crunchiness. The search for the perfect product goes through the high agricultural standards used to guarantee seed selection, fermentation, drying and light roasting processes. The genetic quality of cocoa plants, the interaction of the local climate and the type of terroir is a decisive step to obtaining an excellent product. This kind of cocoa is also considered a super-food, a product that, in addition to nourishing, supports the health of the consumer thanks to the massive content of antioxidants useful to combat free radicals and cellular aging. Its consumption reduces stress, cardiovascular problems and light depressive states because it contains tryptophan, an amino acid that allows the synthesis of serotonin in our body. Cocoa is an excellent ally for our psycho-physical wellbeing, it is a source of fiber, proteins, vitamins and carbohydrates. It contains magnesium and potassium in large quantities, minerals that contribute to the health of our arteries, bones and muscles.
In addition to the Horeca distribution channel, the company is developing a new series of natural functional products, combining taste with the introduction of high-quality and health-enhancing nutritional and energy components, typical of the Sardinian tradition but not only. The aim is to make market accessible the precious cocoa coming from individual plantations, which is always difficult to find. The company works to raise awareness of the Central American situation and the production chain: an example of ethical trade based on respect for farmers and the sustainability of production.
Argomenti
Research and innovation
29/03/2019